Weddings
Jewish & Interfaith Weddings
Interfaith wedding
Together we will construct a ceremony that will reflect your union and the fundamental beliefs that you share. Whether a traditional Jewish wedding ceremony or an interfaith wedding ceremony which is lighter on the Jewish side, I am glad to travel the Tri-State region to perform such weddings as well as beyond. We will meet initially to gather information regarding your needs and desires as well as help you with the elements that you wish to include in your ceremony. I will share with you some suggestions and ideas towards making the wedding just right for you. During our time together, you will have an opportunity to get a sense of my style and presentation. I believe that it is extremely important to share all details with you so that you will not have any surprises. The last thing you want is to be surprised by a statement that you didn't expect to hear as you share this time with family and friends. I will perform the entire ceremony for you as it is being created. This eliminates any anxiety on your part so you can be rest assured that your ceremony will come off just as you have planned.
I can serve as an officiant in compliance with the laws of every state in our country. I have performed weddings in other languages to include Spanish, Italian, French and Russian as well as Hebrew. When both the bride and groom feel more comfortable with clergy of their own faith sharing a meaningful role in the ceremony, I will be happy to co-officiate with any representative of the clergy whom you choose. I am glad to recommend clergy with whom I have worked or know their reputation if you need assistance in that process.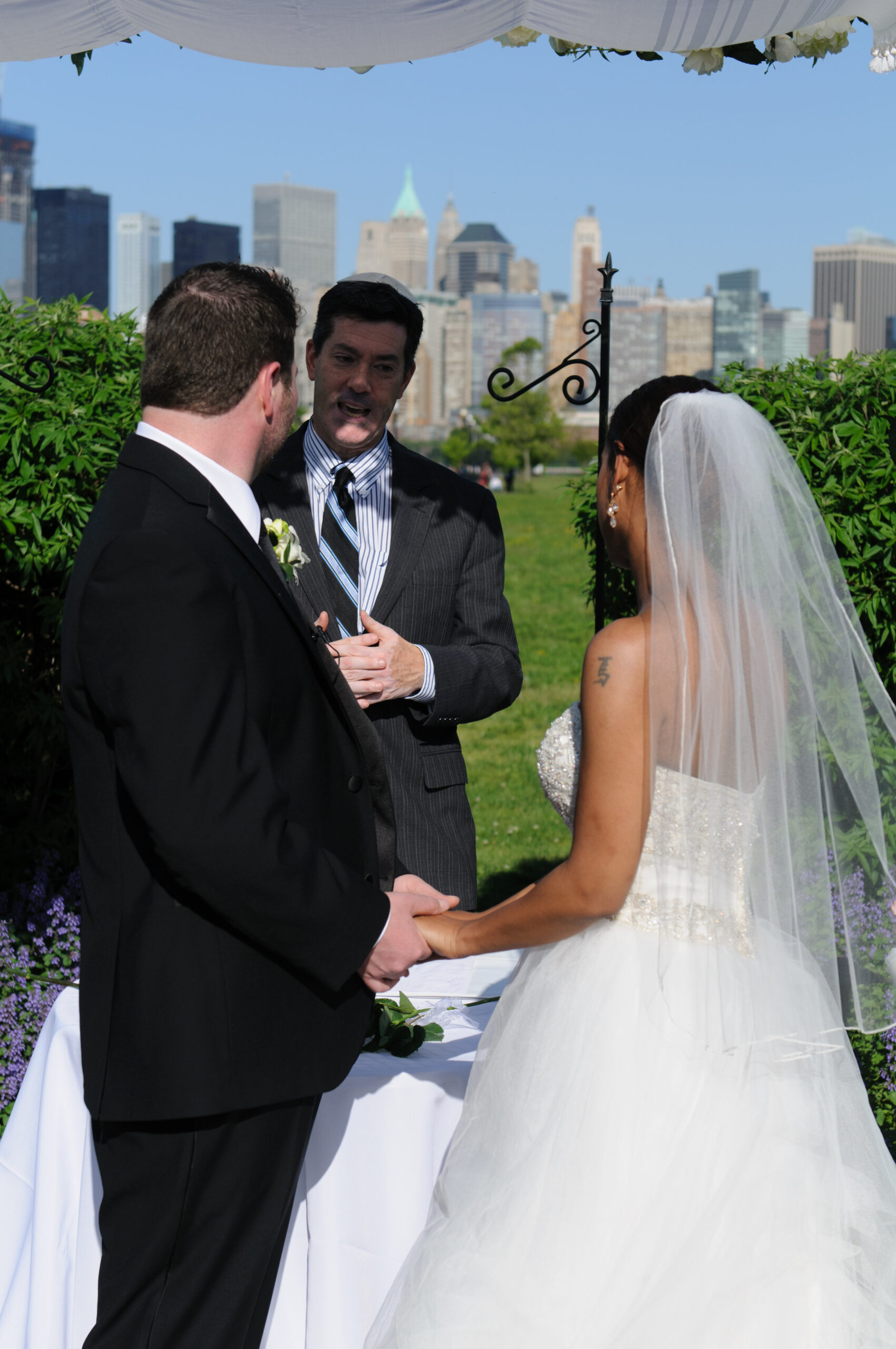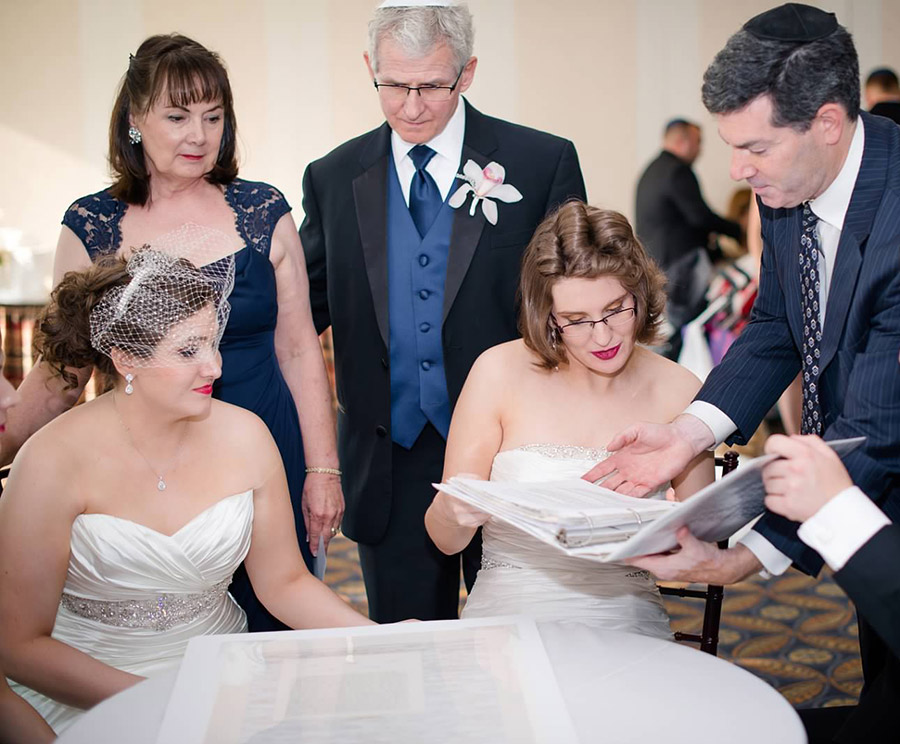 WEDDING CEREMONIES FOR SAME SEX COUPLES
Finally, it is legal in many states for same sex couples to wed. I am always delighted to serve the LGBT community and to make this a truly memorable occasion. In states that have yet to see the light, a commitment ceremony is just as lovely.
RENEWAL OF VOWS CEREMONIES 
Whenever a couple wants to renew their wedding vows and reaffirm their commitment to each other, whether it be a 5th or 55th wedding anniversary, I will be delighted to officiate.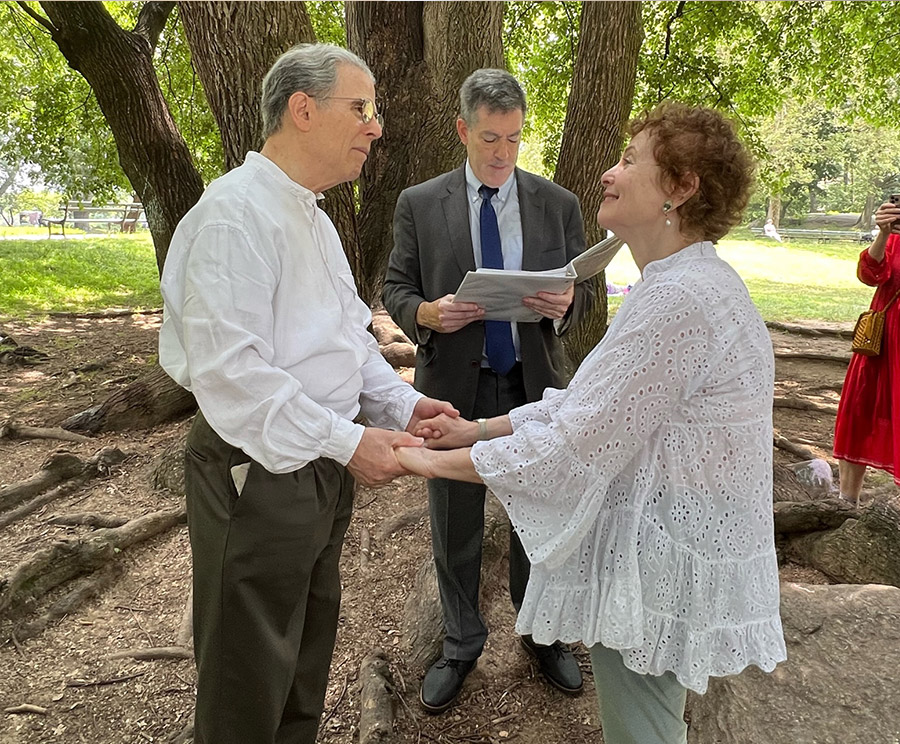 "Dear Rabbi Broden, Sheldon and I would like to thank you for making Jessica and Jarred's wedding ceremony such a beautiful and meaningful one. Many of our guests commented on the service you preformed and told us how much they enjoyed it. We can only hope that Jessica and Jarred's life together will be as wonderful as their wedding was. Thank you so much. "
– Lisa Kastor
"Dear Ron, Just wanted to send a note of Thanks for the details, the Italian, and the joyous sentiment of Judaism, and love that you infused into our wedding ceremony. I have been getting emails and phone calls about how incredible our Rabbi was and his song and his inclusion of Italian. Thank you for making our day so meaningful for all. Much love and joy to you and your family. God bless, Maria and Daniel Hyman "
– Maria Hyman
"Ron, Thank you so much for braving the snow and performing our wedding ceremony! Everybody had the most wonderful things to say about the ceremony. We really felt you did a terrific job at making it personal and special for us. Our families and friends really thought you did an excellent job. And we of course were very pleased as well. We will be sure to recommend you to a friend of ours in the future." Thanks again!
– Naomi Freedman
"Ron, Thanks again for everything. David came through very well, and I got a lot of compliments regarding your ceremony. I'll get in touch with you when we figure out when we choose to have Jake's Bar Mitzvah. Have a good summer. Ted "
– Ted Halperin