Every Jewish child automatically becomes a Bar or Bat Mitzvah simply by reaching the age of maturity. However, many synagogues require that the child attend religious school for a minimum of 5 years for their inclusion in a Bar/Bat Mitzvah ceremony. For many families this is not feasible whether due to time constraints, finances or just the inability to transport a child to and from religious school. No Jewish child should be unable to have a ceremony that celebrates this important lifecycle event.
Here is what I can provide:
Instruction tailored to child's abilities and interests with me or one of my excellent tutors.
Ideal for child with special needs (learning disabled, gifted).
Convenient schedules arranged for busy parents and children.
Accommodates child involved in sports and performing arts.
Afternoons or evenings – at your convenience.
No distractions so excellent education in shorter time.
Lessons are not several times per week (may be less than one/week).
Customized to alleviate stress for academically pressured children.
Convenient. No carpooling. At home.
Skype video lessons as an option for lower cost and convenience.
Your child is the sole Bar/Bat Mitzvah (not shared unless requested).
Ceremony is for your guests only.
At your caterer…home…restaurant or anywhere.
Ceremony & reception at same site – Convenient for guests.
Friday night, Saturday morning or evening, Sunday when appropriate.
Full size authentic Torah and prayerbooks for use by all guests.
Aliyah Honors designed for your family.
Beautiful Cantorial music accompanied by guitar to enrich your ceremony.
Child's recitation, in Hebrew and English, according to child's ability.
Non-competitive comfort for child with special needs or shyness.
Explanations add meaning for Jewish and non-Jewish guests.
Certificate commemorating your child's Bar/Bat Mitzvah.
I have a team of very experienced teachers to assist me in working with your child should distance prevent me from being able to provide adequate preparation. I will guide your child throughout the entire process and, of course, perform the service. This mission is to provide the Jewish community with a bone fide resource for life cycle ceremonies and education that otherwise would not be available. Unaffiliated families come to me often for this service I provide.
Interfaith families, raising children in Judaism, feel comfortable with my style. Explanations at ceremonies make their non-Jewish guests feel welcome and understand the ceremony. At Bar/Bat Mitzvah lessons, the non-Jewish parent as well as the Jewish parent is invited to attend all of the child's lessons and to learn about Judaism.
Grandparents, you can give your grandchild the gift of learning Hebrew and about Jewish holidays, history, and heritage, and a Bar/Bat Mitzvah.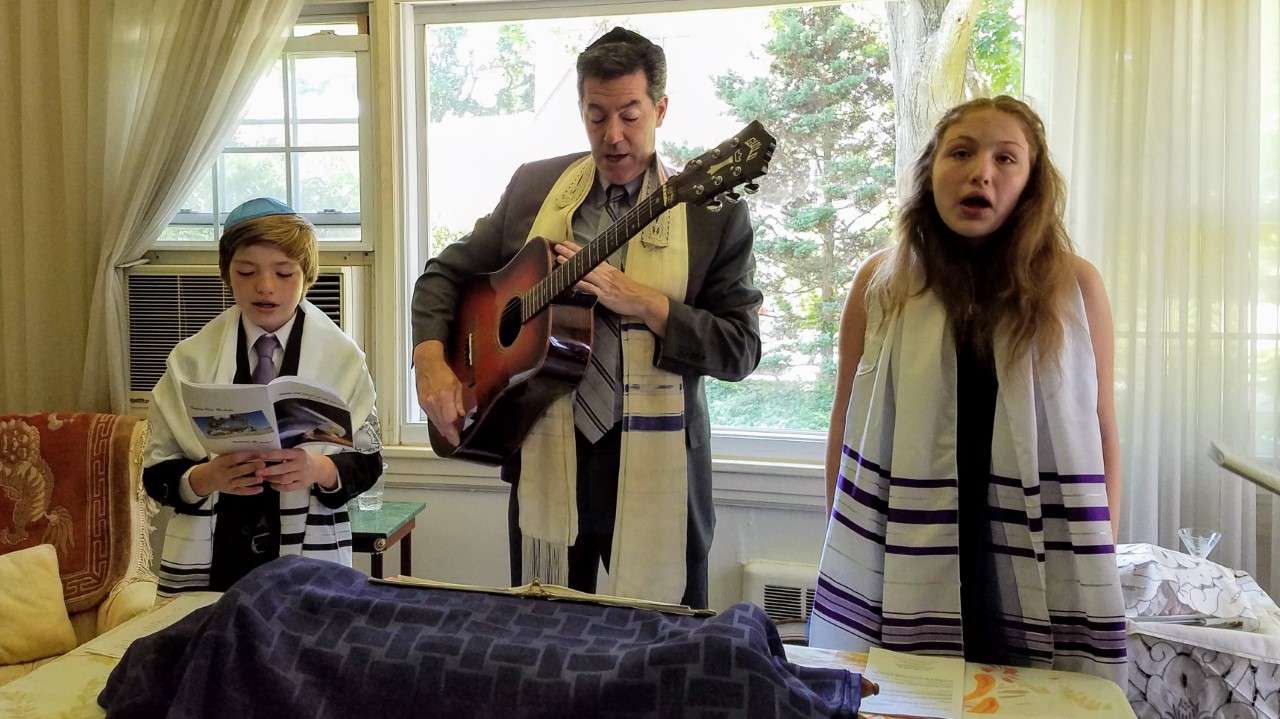 Contact me to schedule an interview with you and your child
[wpforms_selector form_id="224″ _builder_version="4.19.4″ _module_preset="default" global_colors_info="{}"][/wpforms_selector]